Offset Printing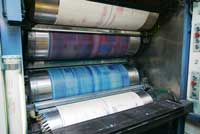 If you need clean and sharp images to represent your company and establish your brand image the process of offset printing is a perfect match for you. Print Solutions continually offers high quality offset printing featuring from one to six color products. The offset process allows for the use of specialized coatings that enhance the appeal and durability of publications. With carefully selected finishes your printed content can transform to appear crisp and shiny, detailed yet soft, or rich with a tactile appeal.
Digital Printing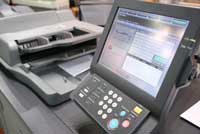 Print Solutions employs a fleet of top of the line commercial Konica color and black and white digital presses that allow us to produce your collateral quickly, cost effectively and with outstanding quality. Eliminating the prepress requirements of other print methods, digital printing opens many opportunities for smaller run applications. Digital Printing is also a powerful resource for one to one marketing with exceptional image and text based personalization.
Web Printing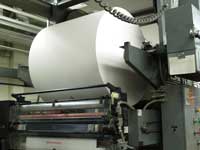 Print Solutions boasts a four color perfecting web press that is ideal for long run cut sheet and booklet orders. With exceptional speed and great quality, this press alleviates the need for outsourcing long run print production pieces, optimizing quality control and minimizing turn around time.
Wide Format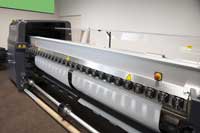 Whether you need a giant cut-out of your product for a trade show booth, directional signs for your lobby, see-through posters for your store front, or trying to add some high-visibility Point-of-Sale graphics in your store, let us help you. Our wide-format press can handle signage or graphics on a variety of media which include: paper and poster board, plastic, Foam-Cor, vinyl, film and stick on materials.
Finishing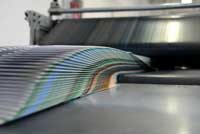 With a complete line up of bindery equipment, Print Solutions is pleased to provide an extensive list of finishing processes. This ensures your product is constructed precisely to your specifications and that your customer can use your products exactly as they were intended. A list of some of the many finishing options we provide: Tri-fold/Z Fold/Plastic Coil Binding/Perfect Bind/Saddle Stitching/Padding/Gluing/Stapling/Die Cutting/Foil Stamping/Embossing/UV Coating/Laminating/Velcro Closures, and many more.
Digital Media Duplication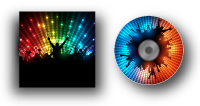 Enhance your company image or share vital information about your products and services by distributing digital media at your next event, such as a CD of your presentation. Make a positive impression when you hand out custom-packaged collateral that carries your brand message across the packaging and in the content. Whether you publish to CD, DVD or USB drive, Print Solutions provides you with a one-stop solution for duplicating and packaging your content. This service is available in bulk and small quantity production runs. Thermal, inkjet and screen printing are available. Hand assembly and collating services allow you to provide CD/DVD booklets inside your hard cases and sleeves.
Book Publishing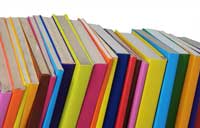 Aspiring Author? Print Solutions will assist you in producing your masterpiece in a manner that offers the quality of a major publishing company. We print books in quantities of 25 to 2500 in a variety of sizes and binding options. With fast turn around time, reasonable pricing and a 100% satisfaction guarantee, take a look at our large selection of paper choices and get started today bringing your masterpiece to reality.