Yes! It's possible to yield a 15-20% savings!
Print Solutions provides ARIS Print Management Program to save you time and money procuring exceptional quality Printed Collateral. Following a professional Audit and Reporting period, the Implementation of a guaranteed Savings plan takes place. Constant analysis and management of ongoing collateral needs and specifications allows the ARIS program to streamline efficiencies in ordering, producing and providing, netting you great savings.
Audit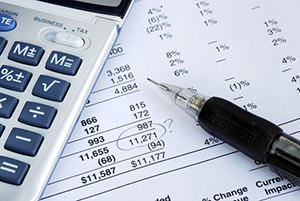 Print Solutions has helped hundreds of companies increase transparency and create a better understanding of where their commercial print and marketing dollars are spent. On average, researchers estimate that the total outlay for a company's printed collateral ranges from 1% to 4% of total revenue. You can save money without compromising quality or service. Our experts will analyze your print supply chain processes, zeroing in on specific problem areas that may negatively effect your bottom line.
Print Solutions' economical audit is a confidential fact-based, no fee audit of your company's historical print related products to determine the potential savings Print Solutions can provide.
Report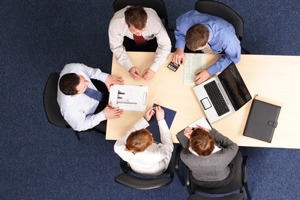 Print Solutions will provide a full report of our findings and recommendations at no charge. This business case study will help clients clearly understand the product, process and supply chain improvements that will be made to ensure they receive high quality collateral at a guaranteed cost savings.
All reports can be customized and sorted based on specific products and departments. Our comprehensive reporting will allow you to see the big picture of savings and the ability to analyze the effectiveness of one element of your printed collateral. The main goal in the reporting phase is to promote understanding of the financial expenditure on paper, print, products and logistics.
Implement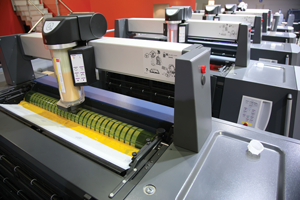 Print Solutions' team of professionals will implement all of the components required to make your ARIS program succeed.
The implementation process will be a multi-faceted endeavor and will begin by establishing part numbers and a parts specification sheet. Bin locations in both Print Solutions' and client's warehouses will be set up with minimum/maximum settings for each part number. A complete audit of all part numbers and their viability will be performed, cleansing the list of obsolete items. We will create a product catalog, an artwork library and an internet ordering program to facilitate the organization of data. We will interview all departments to establish ordering protocol, inventory reporting procedures and cost saving reports.
Save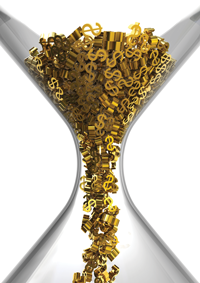 Print Solutions' audit, analysis and reporting ensure your organization will never question the financial gains you are netting as a result of your ARIS Print Management plan. Savings will be obtained through direct product cost reduction, improved efficiencies in product specifications, simplified receiving operations and accounting efficiencies through summary billing.
Print Solutions can warehouse all of your printed collateral as part of our ARIS program, saving you valuable inventory space. Your purchasing department hours will be freed from any inventory and out of stock concerns while knowing savings are guaranteed. Departmental efficiencies will be increased by establishing a strict standardized ordering protocol and eliminating incorrect orders and obsolete materials.